Solo videos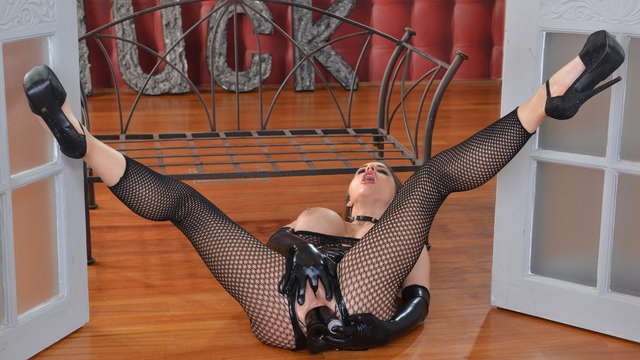 Five Finger Challenge
Cathy Heaven is anything but angelic today as she stands before us in her open-crotch fishnet tights, waist cincher, fishnet bra and heels. She is more devilish, we'd say, as she goes to work on her anus first with black-gloved fingers and two enormous dildos which she sticks into her butthole simultaneously!! (What does she have, a parking lot in there??) Between cramming the toys in her caboose, she sucks on them too. Totally uninhibited is our kinky Miss Heaven! The curvy Hungarian bares her big tits and takes off her gloves, then sucks her dark-manicured fingers to prepare herself for the ultimate challenge: fisting her ass! You'll be impressed by how much of her hand she gets into her heinie in this fetish XXX video of extreme sex.
Actor: Cathy Heaven
Fake Tits
Dildo
Leather
Length 31:55 Views:0 x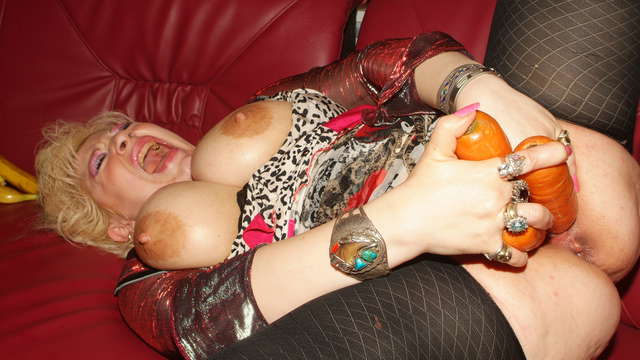 Mature Blonde's Tasty Insertions
When common people are hungry, they put food in their mouths. When this uncommon mature blonde is hungry, she shoves various pieces of food up her pussy. Just look at her inserting your average groceries into ther wet, starving pussy. And that's not all, a lot of bigger stuff is coming near her cunt and it will surely suck them inside her lovely vaginal environment.
Masturbation
Blowjob
Natural Tits
Length 31:14 Views:1 x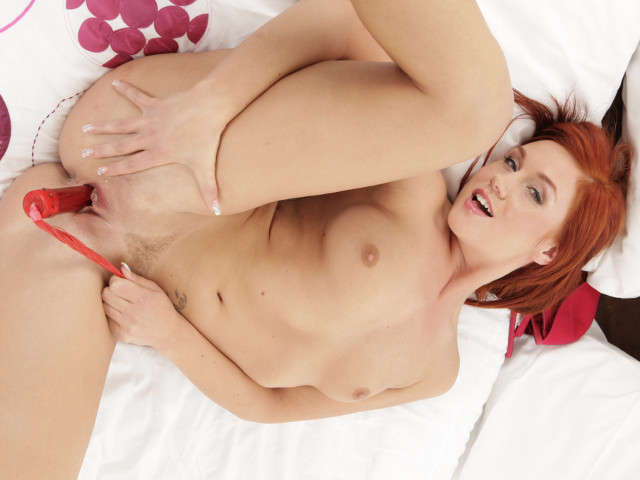 Wild redhead and her idea of fun
Nasty redhead with a hot body and tattoo is in a mood for a wild fuck. Unfortunately, there´s noone around so her dildo and fingers have to do all the work.
Dildo
Masturbation
Solo
Length 29:29 Views:0 x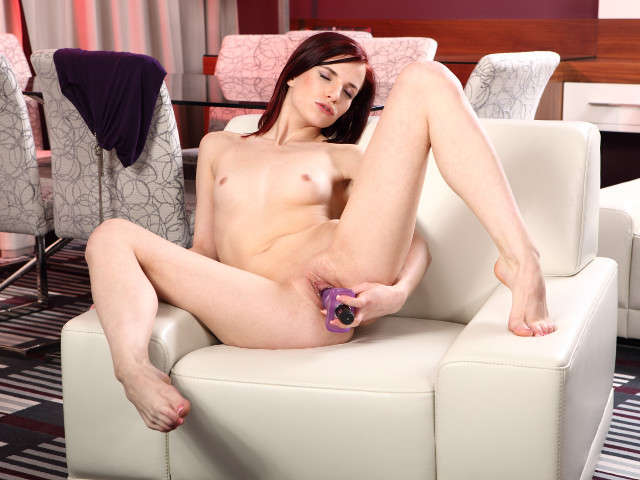 Brunette´s dildo fuck and fingering
Hot brunette loves to masturbate and she´s not afraid to show you how. She loves to fuck with her dildo and fingering herself deeply.
Dildo
Masturbation
Solo
Length 30:06 Views:0 x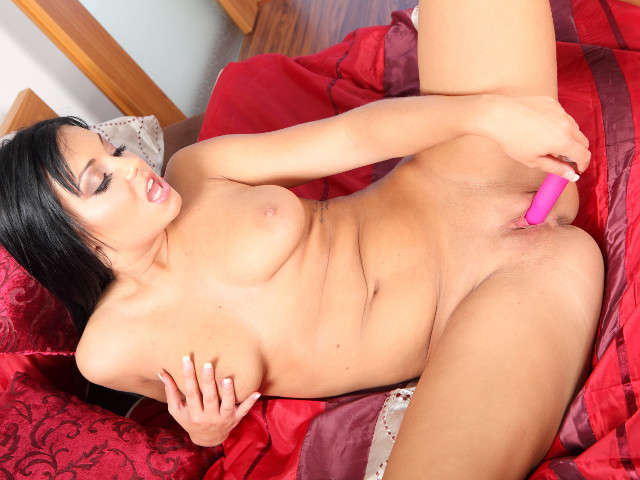 Home alone just with her dildo
Home alone and nothing to do. Hot brunette with big tits knows what to do and lets her dildo fuck her crotch.
Dildo
Masturbation
Solo
Length 25:04 Views:0 x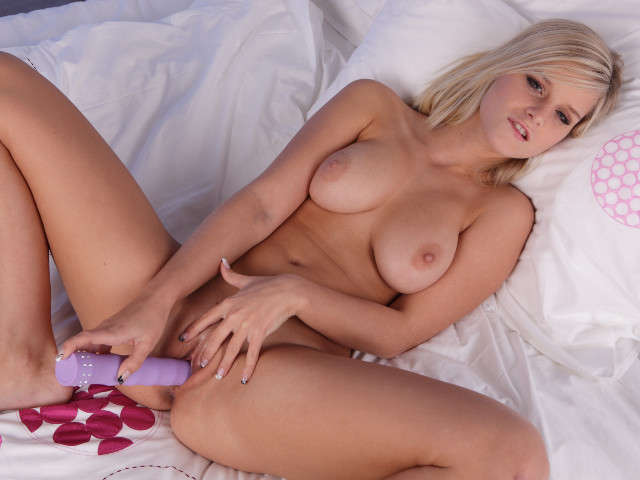 Freckled blonde is getting wild
Horny blonde can´t wait to get naked and to show you her huge tits and even more. Do you want to see how she´s fingering and fucking her pussy with a toy?
Dildo
Masturbation
Solo
Length 18:48 Views:0 x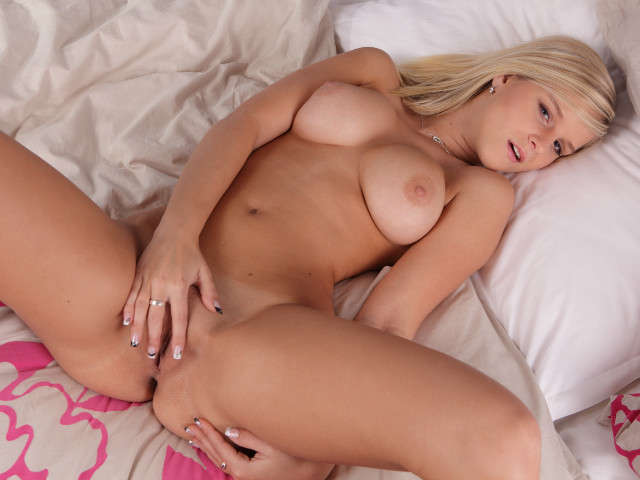 Blonde teen shows her nasty side
Blonde teen is looking innocent, but she hides a really horny devil inside. Watch her fucking her pussy deeply with her pink vibrator.
Dildo
Teen
Masturbation
Length 19:59 Views:0 x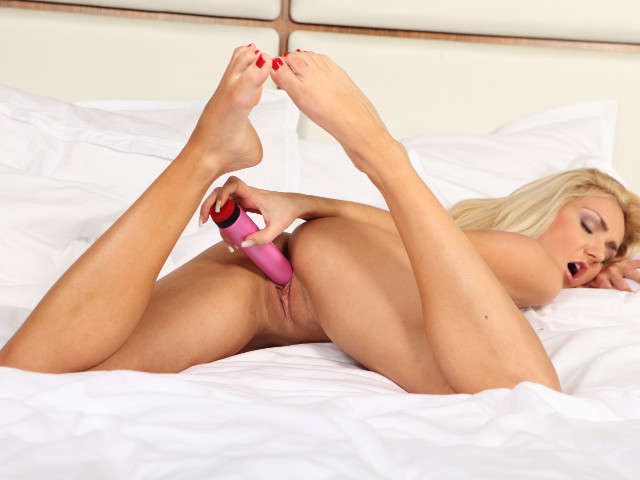 Blonde loves it pink
Innocently looking blonde´s teasing you in her girly lingerie, but soon she shows you her wild side and fucks her cunt deep with a pink dildo.
Dildo
Masturbation
Shaved
Length 30:32 Views:0 x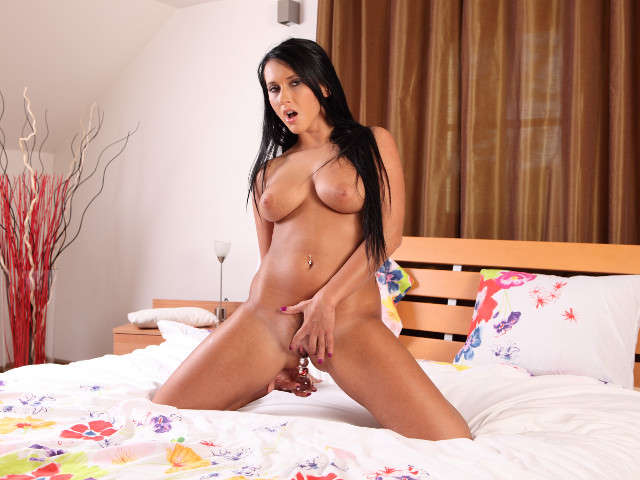 Orgasm instead of a bed time story
Nasty brunette goes all wet on her favorite vibrator that fucks her pussy hard and deep. The sleep is always better after orgasm.
Dildo
Masturbation
Pussy
Length 35:18 Views:0 x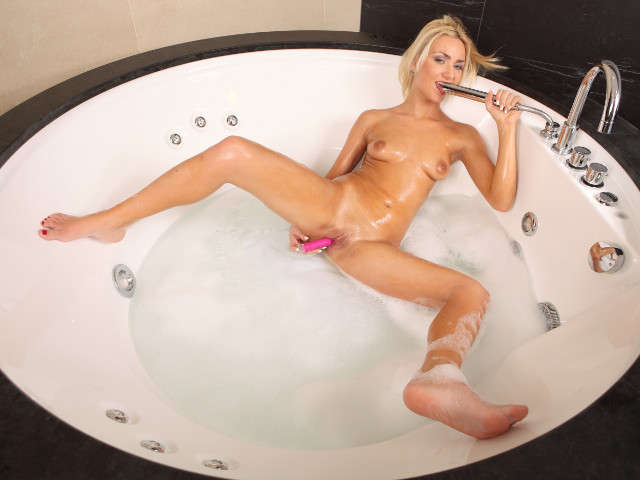 Horny blonde´s having a bath
Horny blonde is enjoying her nudity in a bath full of foam. And it really turns her on so she fucks with everything that´s on hand - dildo first and shower head in the end.
Dildo
Masturbation
Solo
Length 31:58 Views:0 x