Fingering videos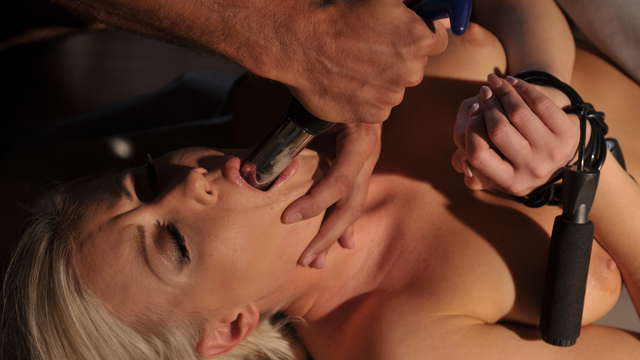 The Hidden Submissive
In today's roleplay, dominant master Mr Clark keeps willing submissive Vicktoria Redd hidden under a sheet on the floor of his basement. Every once in awhile he goes downstairs to amuse himself with his sub. Her wrists and ankles are tied with jump rope to ensure her immobility. He gets the naked blonde on her knees on the little mat she's been laying on, has her stick up her ass, and he then fucks her shaved pussy and asshole with a silver bullet vibrator. Vicktoria gasps and groans and moans at the penetration... Finally, when he's finished with his fun, he has her lick the vibrator before covering her up with the sheet again and leaving her alone and hidden in the basement. See all the edgy extreme sex action in this new Full HD BDSM video.
Actor: Clark, Vicktoria Redd
Fake Tits
Dildo
Shaved
Length 18:26 Views:1 x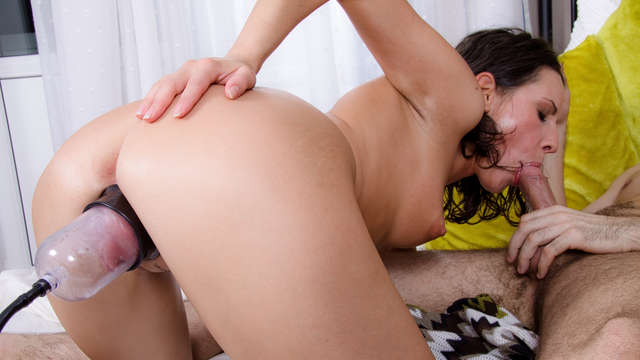 Kinky Cute Brunette Gets Pussy Pumped
She is one hell of a chick, and after the pump treatment, she'll have one hell of a pussy! This brown-haired cutie is also pretty good at cocksucking and just you wait until that swollen vagina welcomes cock inside her sensitive environment!
Actor: herci
Cowgirl
Cunnilingus
Blowjob
Length 28:12 Views:0 x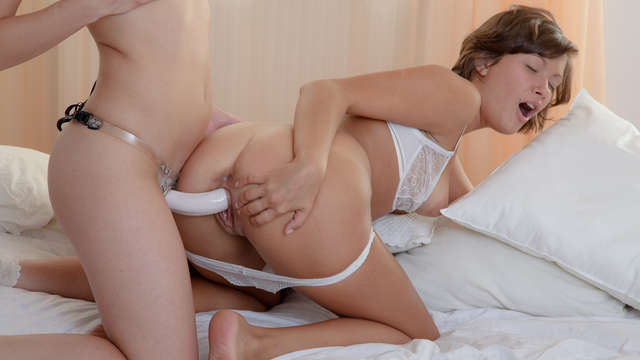 Romantic Lesbians' Strap-On Fucking
So soft and tender, are what these girls seem like! They are taking things slow as they undress their lingerie and lick each other's pussies. And they can even make a thing like strap-on fucking seem like a romantic moment. They will capture you and never let you go with their sensuality.
Actor: herci
Small Tits
Orgasm
Teen
Length 24:16 Views:0 x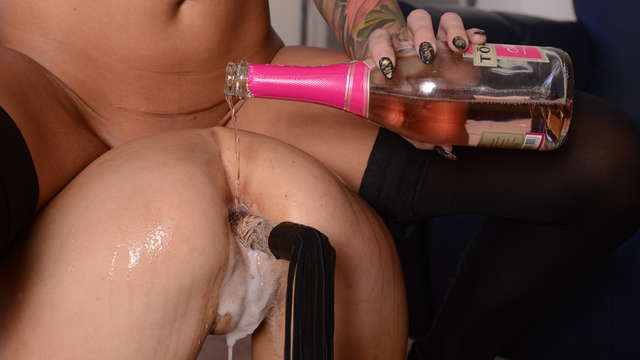 Fiendish Workout
Ever wonder how the bizarre set like to celebrate the New Year? Then come along for this wild scene between Mistress Kayla Green and her newbie slave girl, Meg Magic. Barefoot, nude, and clad only in a black hooded cape, the slender brunette Meg serves her blonde domme some champagne, then receives a little taste of it first on her sexy brown nipples and then in her mouth. But Mistress Kayla has far more serious celebratory rituals in mind, like whipping Meg's ass with a flogger, then cramming the plastic handle of the flogger in Meg's pussy so it hangs out like a long tail. After having her sub lap her pussy, the mistress transfers the flogger handle from Meg's snatch to her asshole, and also applies a spanking. As this fetish XXX video ratchets up in kink and lesbian bondage, Meg's wrists are tied even as she is directed to suck even more at Kayla's cunny. Finally Kayla decides to share some more of the champagne--by pouring it all over Meg's ass crack from which the flogger still protrudes. Loads of Full HD BDSM for this slave as her shaved pussy and vulnerable butt get quite a festively fiendish workout as 2014 begins!
Actor: Meg Magic, Kayla Green
Small Tits
Dildo
Domination
Length 34:46 Views:0 x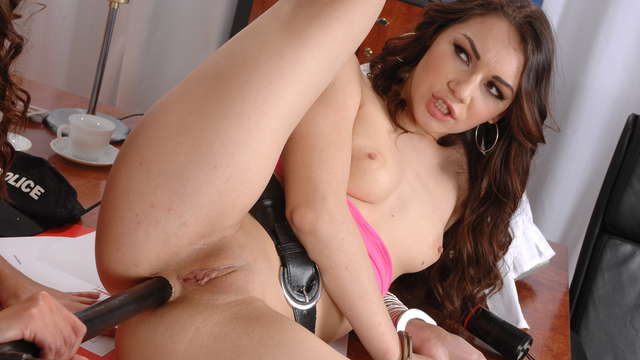 Handling the Hookers!
When Detective Perry of the DDF Pussy Patrol has a bad day, all the hookers in his precinct get their asses taxed. You see, he has his undercover lady Amirah out there grabbing the sexy little street walkers on a regular basis. Some could call it entrapment, after all, both Perry and Amirah have ulterior motives with the chicks, but the hookers don't mind it at all. They don't just get booked, they get stuffed!Today it's the infamous Russian hooker Stacy Snake that get's cuffed and brought in. After a shouting match with Detective Perry where she swears she will never stop hooking things heat up. When the detective steps out, Amirah has a little encounter with her and a nightstick to get things going. David comes in shortly after to bang the girls out with his baton. He fucks Amirah first, missionary on the precinct desk while holding Stacy's face right up to the pie that's being pounded. She cleans the juice off his dick with her mouth every few pumps and then David sits on a chair so Amirah can ride his revolver while Stacy nuzzles on his nut sack! We get some nice shots of the Russian babes heart shaped ass and shaved pussy from the rear before she gets pulled up by her hair and has her asshole eaten out by the detective. Then it's time to see how good she is. David starts plowing her doggy style. Her sweet ass checks bounce of his hips while her tongue buries deep inside Amirah's wet clam. She's taking that dick in the ass like a pro! Closeups of her gaped sphincter are quite vivid, lots of room in there for ramming that's for sure! Amirah then sits on Stacy's face and cleans David's cock off with her tongue every few dickings. The whole time Ms. Snake is still cuffed, but she doesn't miss a beat. After a double blowjob it's time to give detective Amirah her reward in the form of a finger bang and squirt! Then Stacy get's a hard last pounding in spoon style to drill in the message " No more hooking in my precinct! " They seal the deal with a cumshot to the forehead. That'll teach her!
Actor: Amirah, Stacy Snake, David Perry
Cowgirl
Leather
Stockings
Length 38:31 Views:0 x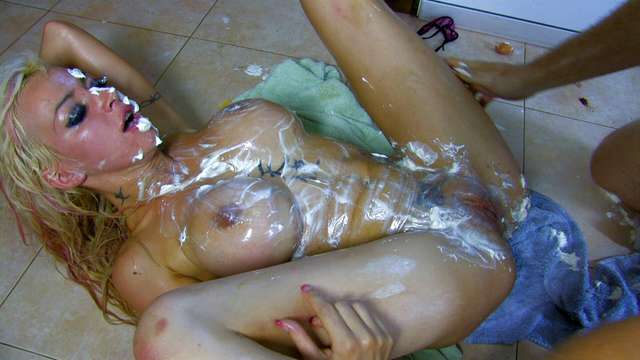 Crazy Sexual Food Extravaganza with Eva Lange
Now you thought there is no way to spice up your sex life - let Eva Lange show you how it's done! When you're done shopping for various groceries, you need to put whipped cream almost everywhere, spray ketchup on your partner's dick, shove an egg into your pussy, try to fuck an ice cream stick and most of all - have the messiest sex ever - 69 of 69 chefs recommend this!
Fake Tits
Cowgirl
Blowjob
Length 35:35 Views:1 x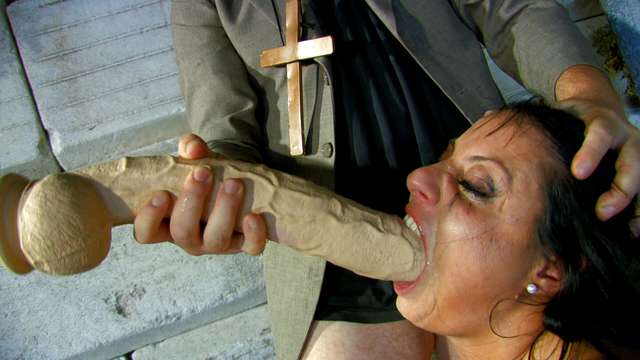 The exorcism of Damaris
Damaris is a nice looking black-haired girl... Who appears to be at a cemetery and is posessed by something, we're guessing it's some kind of a sex demon. So a sexual priest comes to the rescue and tries to help her from the unbreakable slavery to evil sex forces. But is he using the right technique? Sucking his dick surely wasn't part of the plan - maybe there's a twist and HE is the posessed one...
Condom
Titty Fuck
Masturbation
Length 22:21 Views:0 x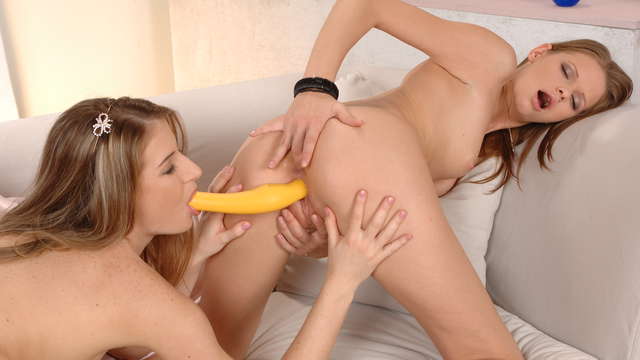 Super Tasty Teens Fucking!
Hot teens enjoying sensual sapphic sex and throwing in a huge double dildo. These girls kiss and caress before the serious pussy plunging action commences. Horny stuff for fans of sizzling lesbian action!
Actor: Jenny Noel, Lepidoptera
Small Tits
Dildo
Orgasm
Length 35:50 Views:1 x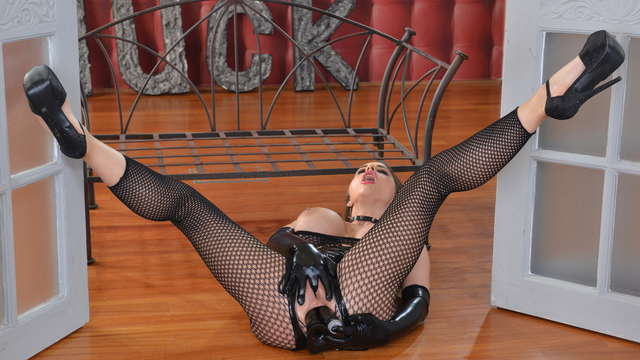 Five Finger Challenge
Cathy Heaven is anything but angelic today as she stands before us in her open-crotch fishnet tights, waist cincher, fishnet bra and heels. She is more devilish, we'd say, as she goes to work on her anus first with black-gloved fingers and two enormous dildos which she sticks into her butthole simultaneously!! (What does she have, a parking lot in there??) Between cramming the toys in her caboose, she sucks on them too. Totally uninhibited is our kinky Miss Heaven! The curvy Hungarian bares her big tits and takes off her gloves, then sucks her dark-manicured fingers to prepare herself for the ultimate challenge: fisting her ass! You'll be impressed by how much of her hand she gets into her heinie in this fetish XXX video of extreme sex.
Actor: Cathy Heaven
Fake Tits
Dildo
Leather
Length 31:55 Views:0 x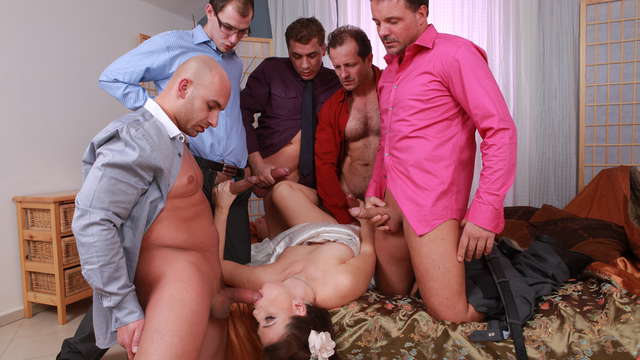 Bride blows all her groomsmen!
Super naughty Jessica Fiorentino take the plunge on her wedding day marrying porn star Steve Q. So what happens when two porn stars get married? Well, how about all the groomsmen, who are also porn stars, breaking in the wife with a five cock blowjob! Check out the action as Jessica devours all the hard meat in a fit of horny passion!After the wedding Steve tells Jessica he has a surprise for her, and she can't wait! When suddenly all the groomsmen show up in the room, she knows right away what's up! The guys unzip and five hard cocks receive her oral treatments straight away! She goes bananas on their beef sticks! Sucking them back and forth while stroking a cock with each of her hands simultaneously. Two cocks in her mouth at once, three cocks in her mouth at once, she even goes for four! Alternating like a champ she spits, and slobbers, and moans. Her breathing escalates and she fills the room with her moaning sounds when the guys spread her open on the bed and eat that sexy trimmed pussy of hers while finger bangin it. Not a moment goes by that her mouth isn't filled with a dick head or two. The guys really surround her with their peckers, but she never seems overwhelmed! Then it's a mega blast to her grill as the guys cum all over her pretty face, tits, hair, she even gets one right in the eye ball! Jessica, welcome to the wonderful world of marriage!
Actor: Neeo, Steve Q, Mark Zicha, Jessica Fiorentino, George, J.J.
Blowjob
Natural Tits
Fingering
Length 28:35 Views:0 x