Deepthroat videos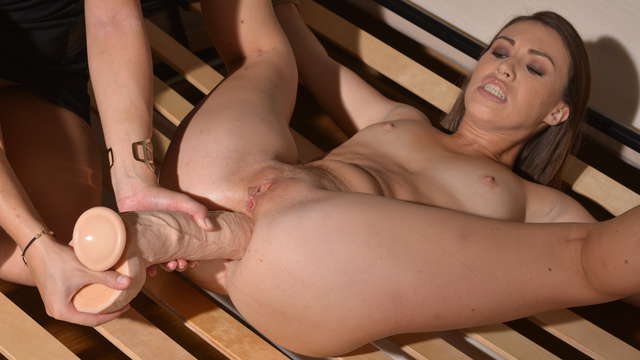 Framed for Cruelty
Mistress Aurelly Rebel aka Kristall Rush is an inventive domme. She keeps her slave Tiffany Doll bound wrist and ankle to the metal frame of an old couch, which she's converted with some slats of wood into a harsh bed for cruel training. Mistress Aurelly squeezes and tweaks her subbie's flesh, then she brings out a massive flesh-colored dildo for Tiffany's shaved pussy in this extreme sex Full HD BDSM scene. Covering Tiffany's mouth with her hand, Aurelly gets her to pipe down, then she crams the phallus first into slave Doll's snatch and then her anus, producing a big gape. Next she puts Tiffany into the doggie position and fucks her bottom with the dildo again, as Tiffany kneels in the recess at the bottom of the couch frame. In the end, after servicing the dominatrix with her mouth, the slave is tied into the bottom of the frame, totally helpless at the feet of her merciless goddess--who nonchalantly smokes a cigarette as she lords her power over the sub in this fetish XXX video!
Actor: Tiffany Doll, Aurelly Rebel
Small Tits
Dildo
Deepthroat
Length 29:50 Views:1 x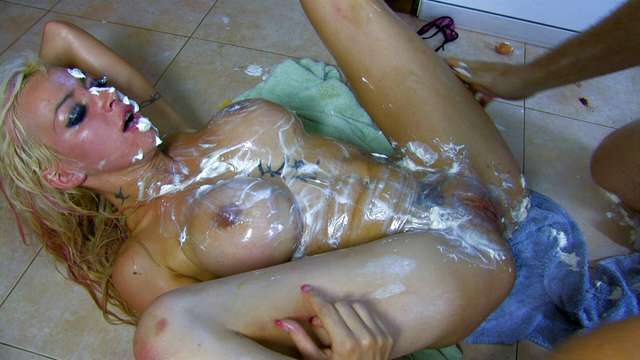 Crazy Sexual Food Extravaganza with Eva Lange
Now you thought there is no way to spice up your sex life - let Eva Lange show you how it's done! When you're done shopping for various groceries, you need to put whipped cream almost everywhere, spray ketchup on your partner's dick, shove an egg into your pussy, try to fuck an ice cream stick and most of all - have the messiest sex ever - 69 of 69 chefs recommend this!
Fake Tits
Cowgirl
Blowjob
Length 35:35 Views:1 x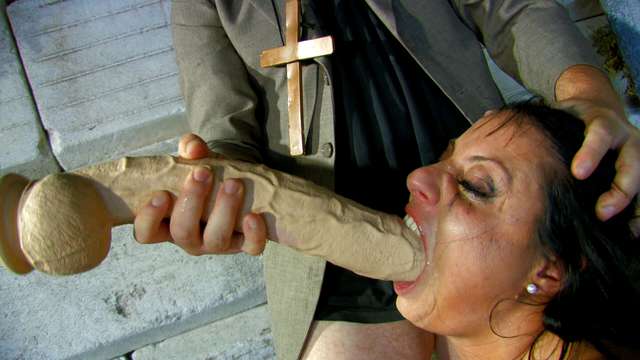 The exorcism of Damaris
Damaris is a nice looking black-haired girl... Who appears to be at a cemetery and is posessed by something, we're guessing it's some kind of a sex demon. So a sexual priest comes to the rescue and tries to help her from the unbreakable slavery to evil sex forces. But is he using the right technique? Sucking his dick surely wasn't part of the plan - maybe there's a twist and HE is the posessed one...
Condom
Titty Fuck
Masturbation
Length 22:21 Views:0 x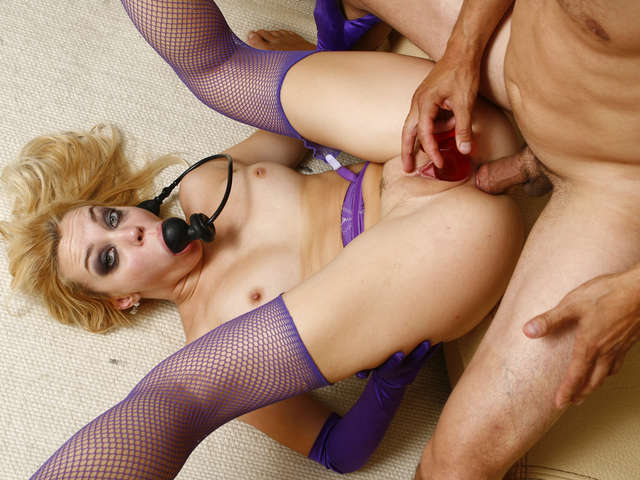 A nasty blonde is willingly attacked by a cock and a dildo
Annette Schwarz is a naughty blonde slut and here you can see that she enjoys cocks and dildos all over the place! She will gladly insert a whole cock into her mouth for quite a while, we are assured that she's a pro! And when she has a red dildo in her ass while being fucked and vice versa, she proves her love for dirty sex. And it's quite clear that she's a cum gourmand when she gargles the whole thing.
Actor: herci
Face Fuck
Small Tits
Deepthroat
Length 30:32 Views:0 x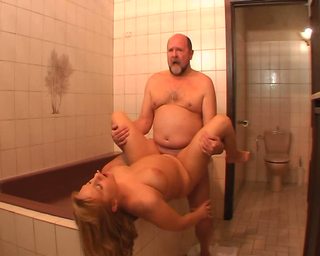 Sex in the bath
This old man and young dirty German Teen get their bells rung in every possible place, from the living room to the bathroom they are getting fucked. Mature man and young wives in sexy positions bouncing up and down on hard cock turn you on.
Teen
Old On Young
Deepthroat
Length 30:22 Views:0 x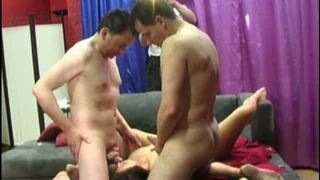 Pornocasting: Abwichsfinale
Zum Finale des Gangbang treten die steifen Schwaenze der Reihe nach zum Blowjob an. Alles was noch drin ist muss raus! Die Abwichsfee gibt sich alle Muehe, die Ficksahne rauszusaugen und zu schlucken. Wieder und wieder muessen die Schwaenze tief in den Hals. Ein geht immer! Und immer tiefer...
Actor: Dirty Danni, Jin Taylor, Annika Bond
Deepthroat
Oral
Porno-Casting
Length 07:58 Views:0 x