Big Tits videos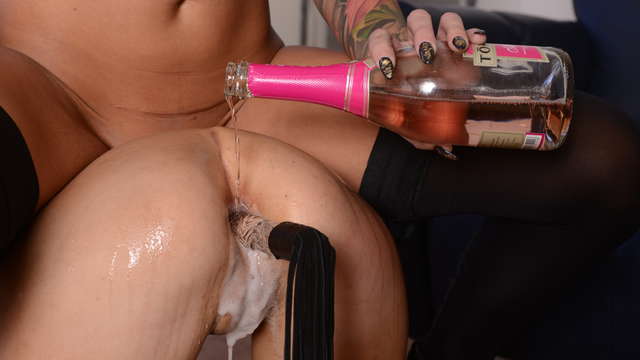 Fiendish Workout
Ever wonder how the bizarre set like to celebrate the New Year? Then come along for this wild scene between Mistress Kayla Green and her newbie slave girl, Meg Magic. Barefoot, nude, and clad only in a black hooded cape, the slender brunette Meg serves her blonde domme some champagne, then receives a little taste of it first on her sexy brown nipples and then in her mouth. But Mistress Kayla has far more serious celebratory rituals in mind, like whipping Meg's ass with a flogger, then cramming the plastic handle of the flogger in Meg's pussy so it hangs out like a long tail. After having her sub lap her pussy, the mistress transfers the flogger handle from Meg's snatch to her asshole, and also applies a spanking. As this fetish XXX video ratchets up in kink and lesbian bondage, Meg's wrists are tied even as she is directed to suck even more at Kayla's cunny. Finally Kayla decides to share some more of the champagne--by pouring it all over Meg's ass crack from which the flogger still protrudes. Loads of Full HD BDSM for this slave as her shaved pussy and vulnerable butt get quite a festively fiendish workout as 2014 begins!
Actor: Meg Magic, Kayla Green
Small Tits
Dildo
Domination
Length 34:46 Views:0 x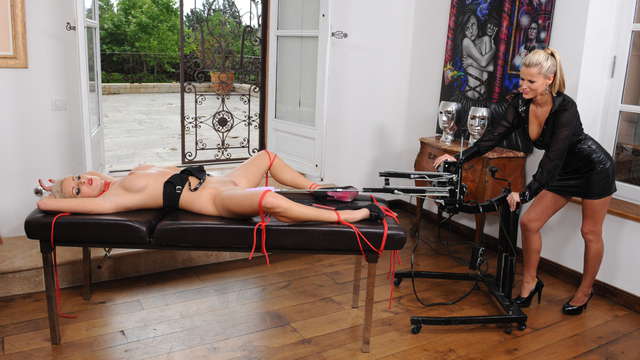 Discipline by Flyswatter!
Domineering Sandra Hill has her submissive Bianca well in hand as she leads her by a red leash to a massage table, where she binds the hapless girl. Then she caresses and smacks Bianca's tits with a bizarre fly swatter in the shape of--a fly! Mistress Sandra peels away Bianca's bodysuit and bares her sub's box to the air and applies the fly swatter there--which doesn't seem to make the subbie too happy. But then, subs aren't supposed to always be happy or they wouldn't be proper subs. After priming Bianca's pussy with that kinky swatter, Sandra lubes up Bianca's slit with some spit, then wheels over the infamous DDF Fucking Machine and inserts the pink dildo into the writhing slave's snatch, which seems to quickly make Bianca's nipples harden. Sandra supervises the thrusting penetration of the robotic dildo arm of the machine, and also continues to apply that fly swatter on Bianca's vulnerable mound. Whatever did such a pretty girl like Bianca do to get involved with such a kinky situation? Well, use your imagination and see what pervy scenario you come up with as you study this new scene!
Actor: Bianca, Sandra Hill
Domination
Bondage
Leather
Length 16:07 Views:0 x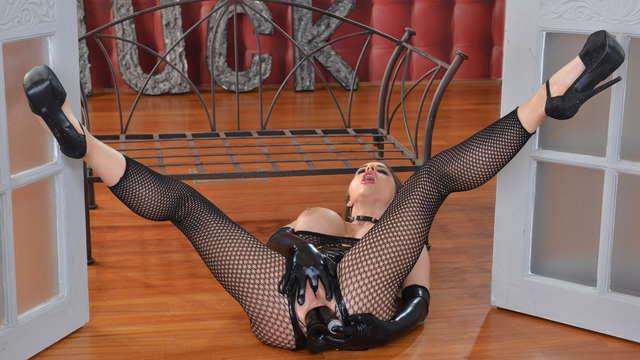 Five Finger Challenge
Cathy Heaven is anything but angelic today as she stands before us in her open-crotch fishnet tights, waist cincher, fishnet bra and heels. She is more devilish, we'd say, as she goes to work on her anus first with black-gloved fingers and two enormous dildos which she sticks into her butthole simultaneously!! (What does she have, a parking lot in there??) Between cramming the toys in her caboose, she sucks on them too. Totally uninhibited is our kinky Miss Heaven! The curvy Hungarian bares her big tits and takes off her gloves, then sucks her dark-manicured fingers to prepare herself for the ultimate challenge: fisting her ass! You'll be impressed by how much of her hand she gets into her heinie in this fetish XXX video of extreme sex.
Actor: Cathy Heaven
Fake Tits
Dildo
Leather
Length 31:55 Views:0 x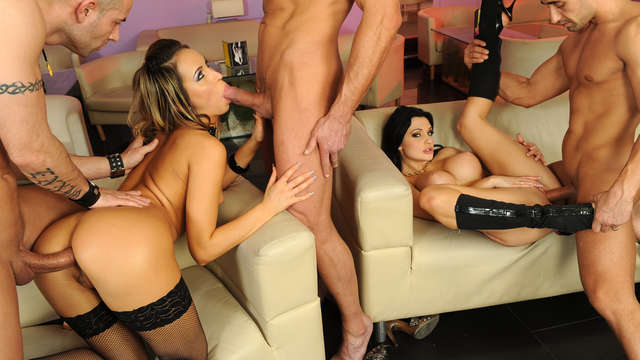 An Unusual Night At The Swinger's Club
I'm heading to a swingers' party with my girlfriend Aleksa. I love to party with her, we usually end up giggling, and fucking each other in the toilet. This time we started our party with a sensual lesbian dance... that happened to be so mind-blowing that most of the guys got a hard-on right away. We only had to choose from them and so did our unusual night at the swinger's club begin!
Actor: Aletta Ocean, Aleska Diamond
Blowjob
DP
Big Tits
Length 36:07 Views:3 x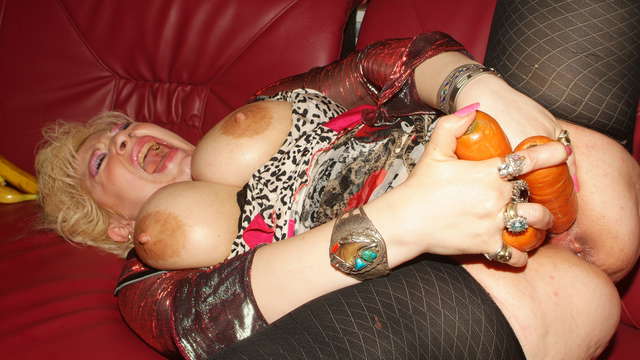 Mature Blonde's Tasty Insertions
When common people are hungry, they put food in their mouths. When this uncommon mature blonde is hungry, she shoves various pieces of food up her pussy. Just look at her inserting your average groceries into ther wet, starving pussy. And that's not all, a lot of bigger stuff is coming near her cunt and it will surely suck them inside her lovely vaginal environment.
Masturbation
Blowjob
Natural Tits
Length 31:14 Views:1 x



Freckled blonde is getting wild
Horny blonde can´t wait to get naked and to show you her huge tits and even more. Do you want to see how she´s fingering and fucking her pussy with a toy?
Dildo
Masturbation
Solo
Length 18:48 Views:0 x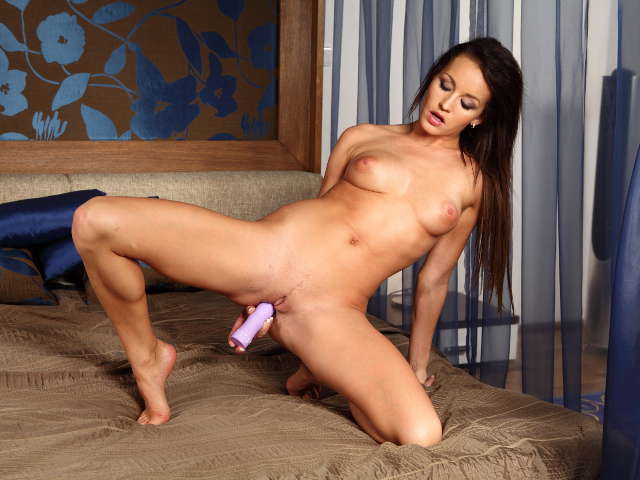 Sweet dreams thanks to her dildo
Hot tattooed brunette with big tits can´t sleep again. So she grabs her favorite dildo that always fucks the last energy out of her.
Dildo
Masturbation
Solo
Length 35:36 Views:0 x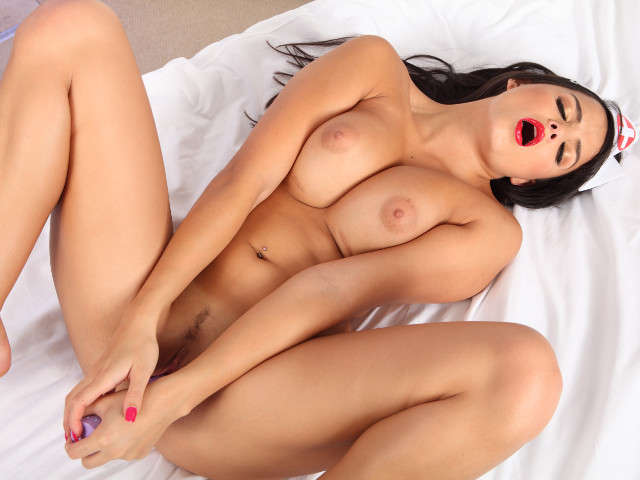 Hot nurse and her emergency dildo
Dirty nurse with huge tits is hungry for sex at her shift. Unfortunately, the doctor´s not here to bang her, so her emergency dildo is always on hand.
Dildo
Roleplay
Masturbation
Length 18:50 Views:1 x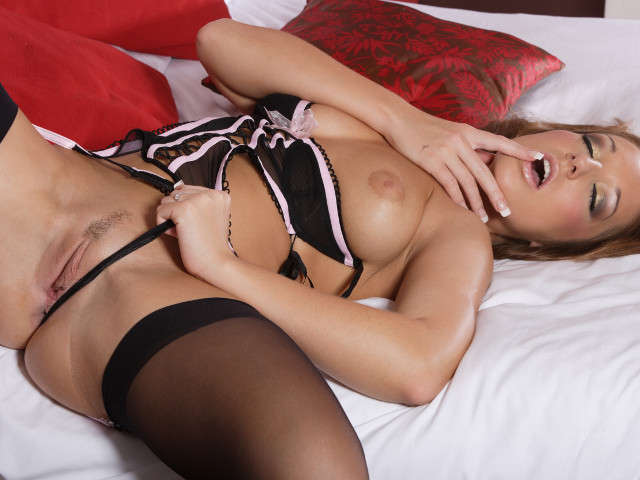 Nasty brunette and her favorite toy
Sexy brunette with huge tits is alone in her bed waiting for her fuck buddy. Until then she fucks her pussy hard with a blue dildo.
Dildo
Masturbation
Solo
Length 25:11 Views:0 x