Cumshot Videos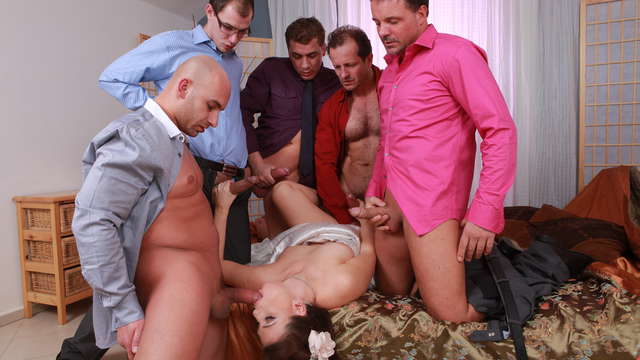 Bride blows all her groomsmen!
Super naughty Jessica Fiorentino take the plunge on her wedding day marrying porn star Steve Q. So what happens when two porn stars get married? Well, how about all the groomsmen, who are also porn stars, breaking in the wife with a five cock blowjob! Check out the action as Jessica devours all the hard meat in a fit of horny passion!After the wedding Steve tells Jessica he has a surprise for her, and she can't wait! When suddenly all the groomsmen show up in the room, she knows right away what's up! The guys unzip and five hard cocks receive her oral treatments straight away! She goes bananas on their beef sticks! Sucking them back and forth while stroking a cock with each of her hands simultaneously. Two cocks in her mouth at once, three cocks in her mouth at once, she even goes for four! Alternating like a champ she spits, and slobbers, and moans. Her breathing escalates and she fills the room with her moaning sounds when the guys spread her open on the bed and eat that sexy trimmed pussy of hers while finger bangin it. Not a moment goes by that her mouth isn't filled with a dick head or two. The guys really surround her with their peckers, but she never seems overwhelmed! Then it's a mega blast to her grill as the guys cum all over her pretty face, tits, hair, she even gets one right in the eye ball! Jessica, welcome to the wonderful world of marriage!
Actor: Neeo, Steve Q, Mark Zicha, Jessica Fiorentino, George, J.J.
Blowjob
Natural Tits
Fingering
Length 28:35 Views: 0x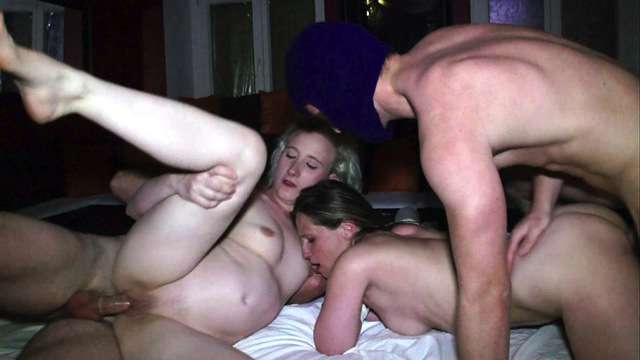 Zwei Weiber gefickt
Lilly Ladina und Freyja Eis blasen Pimmel hart und lassen sich die engen Löcher stopfen! Zu dritt und viert verlangen die verschwitzten Körper nach den Säften des anderen Geschlechts - und die Damen lassen sich nicht lange bitten, saugen jeden Tropfen Sperma aus den Schwänzen raus!
Blowjob
Cumshot
Threesome
Length 21:03 Views: 0x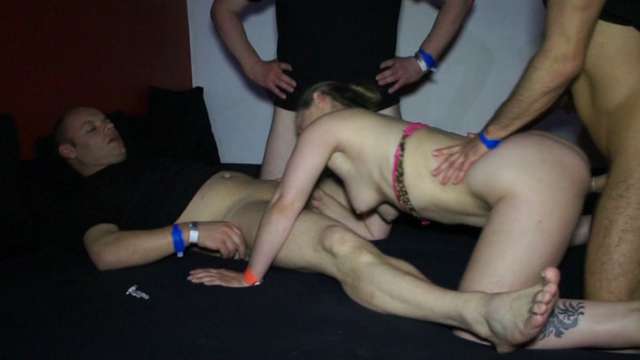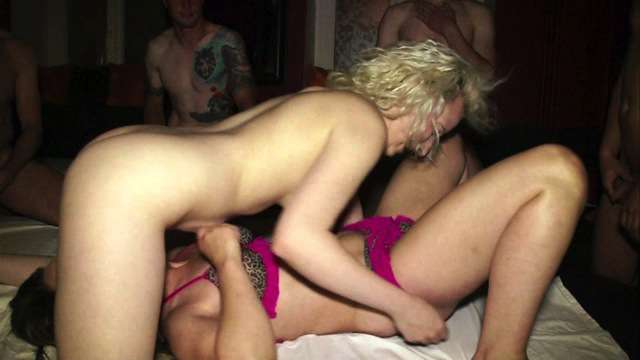 Lilly und Freyja beim Gruppenfick
Lilly und Freyja machen die Männer verrückt: Mit heißen, lesbischen Spielchen heizen sie den Stechern ein, die sich nicht lange halten können und die beiden Berliner Grazien nach Strich und Faden durchvögeln, bis ihnen die warme Wichse auf Titten und in die Münder spritzt!
Blowjob
Cumshot
Threesome
Length 17:46 Views: 0x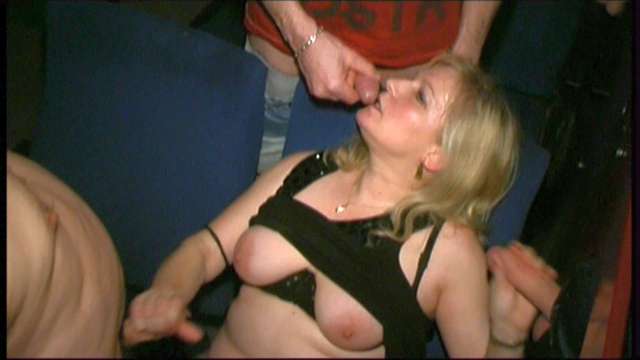 Gangbang im Pornokino
Gleich drei Schwänze bearbeitet die sexhungrige Hausfrau gleichzeitig, lässt sich hemmungslos fingern und lecken, bläst die Schwänze schön hart, einen nach dem anderen, lässt sich die alte Fotze fisten und und von den Männern geil anspritzen !
Blowjob
Cunnilingus
Cumshot
Length 12:56 Views: 0x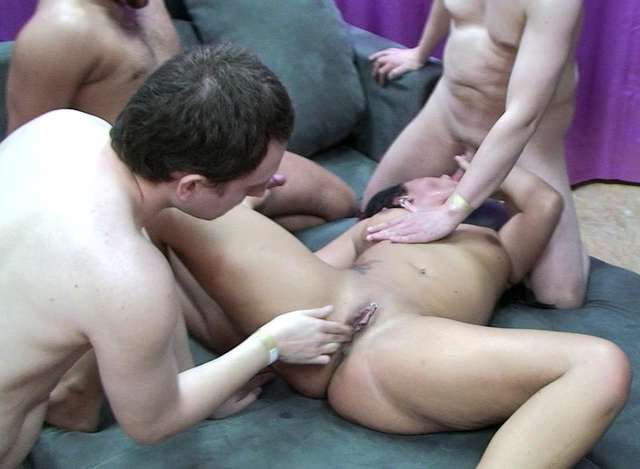 Schwanzparadies für die Fotze
Die Schlampe kann nicht anders und saugt ein Schwanz nach dem anderen. Sie liebt die warme Ficksahne in ihrem Gesicht und bläst den Schwanz bis zum letzten Tropfen leer. Ihr bleibt keine Pause und wird danach hart gefickt.
Blowjob
Fingering
Cumshot
Length 08:35 Views: 0x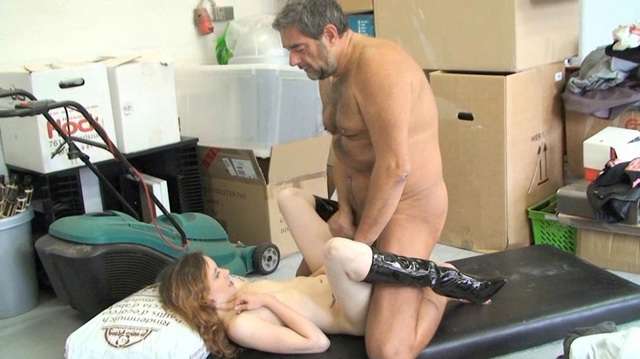 Butlerfick
Butler Hans-Georg vergeht sich an seiner halb so alten Chefin. Er fickt die enge Teeny-Fotze im Haus ihres Gatten, nagelt die Kleine hart durch, lässt sich den alten Schwanz von ihr blasen. Womit die beiden nicht gerechnet haben: Plötzlich steht Julias Ehemann in der Tür !
Teen
Blowjob
Cunnilingus
Length 07:49 Views: 0x